Create a look customers can trust, with the info they need.

Now it's easy to show the customers the care and detail you put into each of the products you sell – and to look like a pro while doing it. Our custom product labels work overtime for businesses: Not only do they let you list ingredients and differentiate products for your customers, they also help you build a cohesive brand across all of your products, marketing and promo. We're ready with size, shape and material options, whether you're creating bottle labels for wine or juice, or your inventory requires labels for jars, bottles or bags. Pick the quantity that works best for you – from 4 to 25,000 – and then add your custom details.
Sheet vs. Roll: Which product label is right for you?
GoSexy.CA offers custom stickers for every budget and need. Check out each option below.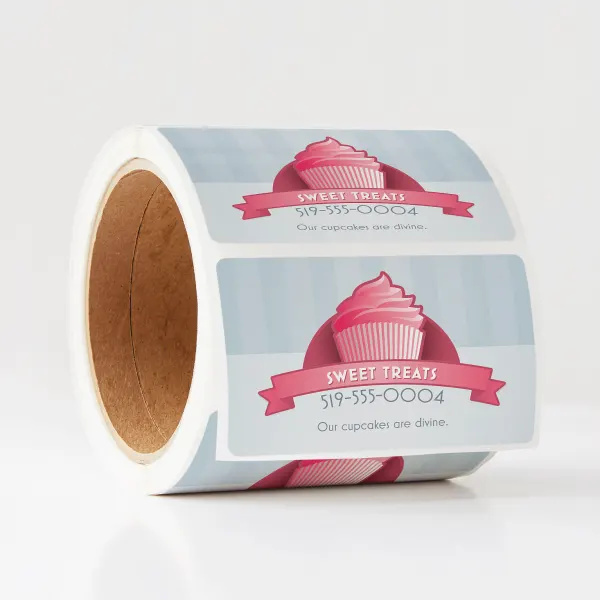 Best for high-quantity use
• Quantities of 100 to 25,000
• 3 materials: paper, plastic, vinyl
• 2 colors: white, clear
• Good for indoor & outdoor use
• Water- and weather-resistant options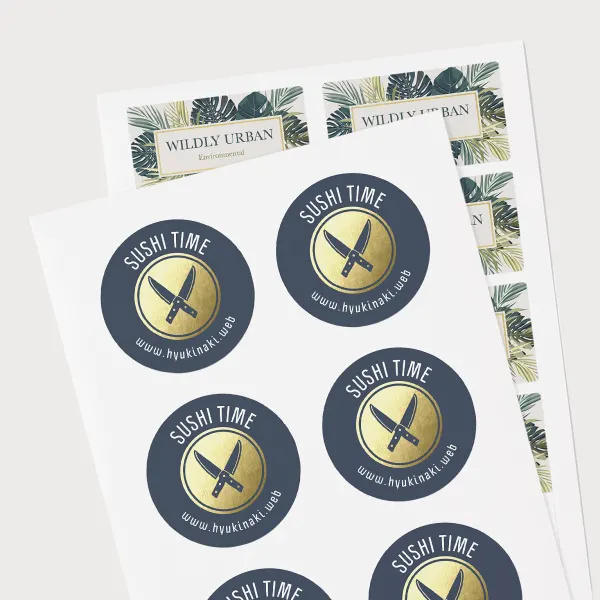 Best for low- to mid-quantities
• Quantities of 4 to 4,800
• 1 material: paper
• 1 color: white
• Indoor use only
Product Labels

Shape

Circle
Oval
Rounded Rectangle
Rounded Square

Finish

Material

White Paper

White Plastic
Clear Plastic
White Vinyl

Size

(Horizontal = W x H)
(Vertical = H x W)


1" x 1"
2" x 1"
3" x 1"
1.5" x 1.5"
2" x 2"
2" x 2"
3.5" x 2"
4" x 2"
2.5" x 2.5"
3" x 2.5"
3" x 3"
4" x 3"
5" x 3"
4" x 4"
6" x 4"
3.5" x 3.5"
5" x 5"
5" x 3.75"

Label Type
Orientation



Frequently Asked Questions
Q: What are the differences between paper, plastic and vinyl product label materials?
A: Different product label materials work better for different types of products. We recommend that you consider the following:
Paper product labels are great for indoor use, when the sticker won't come in contact with liquid. Working with dry goods, boxes and bags? This is a great option for you.

Plastic product labels are oil- and water-resistant and a more durable option for indoor and outdoor use. If you're labeling products that contain (or are exposed to) oil, lubricants or cold temperatures, this is a solid choice.

Vinyl product labels are our most durable. They are weatherproof and dishwasher-safe. They're up for any task – and can work for any product
Q: Can I order a few samples?
A:Unfortunately, we can't ship samples before you purchase – at least, not right now. That said, if you're interested in testing out your design, you can order a single sticker sheet – as few as 4 stickers – to make sure you like your design before ordering a larger batch or a different material.
Q: Can I get overnight shipping?
A: Not at present. We offer 3-, 5- or 8-day shipping options.