New to custom stickers? Start here.
• Best for low- to mid-quantities
• Full-color printing on white paper sheets
• 3 shapes & 2 finish options
• Quantities as low as 4
Buying in bulk? Maximize your value: Roll Labels
Brand anything. Brand everything.
Every customer interaction is a chance to impress. That's why I make it easy to make your own stickers and create a matching, professional look. Printed on white paper sheets, my full-color personalized stickers come in a wide range of sticker shapes and sizes. With hundreds of fully customizable sticker designs available, you can find a style that fits your need – and then add your business name, logo or contact info. And you can choose the quantity that works best for you: Print as few as 4 stickers for small projects, or buy a mid-size quantity to add branding to bags, boxes and more.
Are sheet stickers right for you?
Shop by label and sticker type
Ready to start branding? Find the right personalized stickers for your business and project.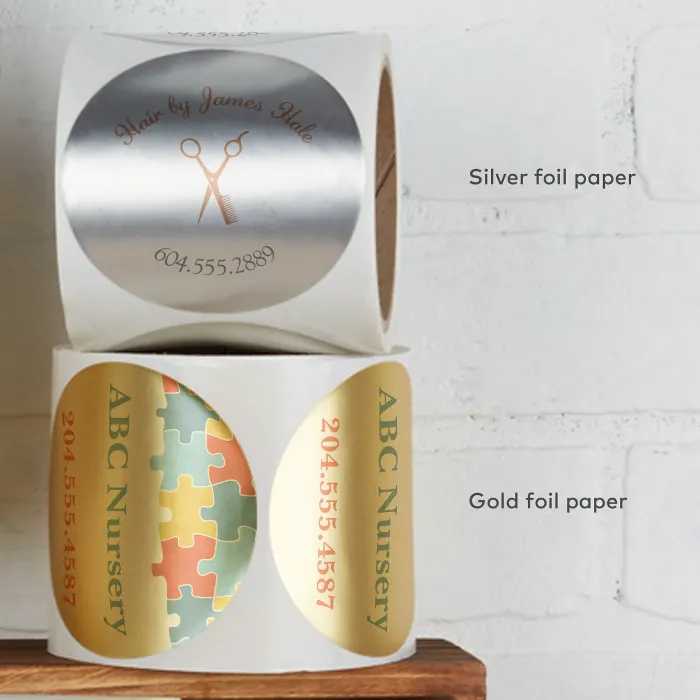 Best for high-quantity use
• Quantities of 100 to 25,000
• 3 materials: paper, plastic, vinyl
• 4 colors: white, clear, gold, silver
• Good for indoor & outdoor use
• Water- and weather-resistant options
100 Starting at $230.00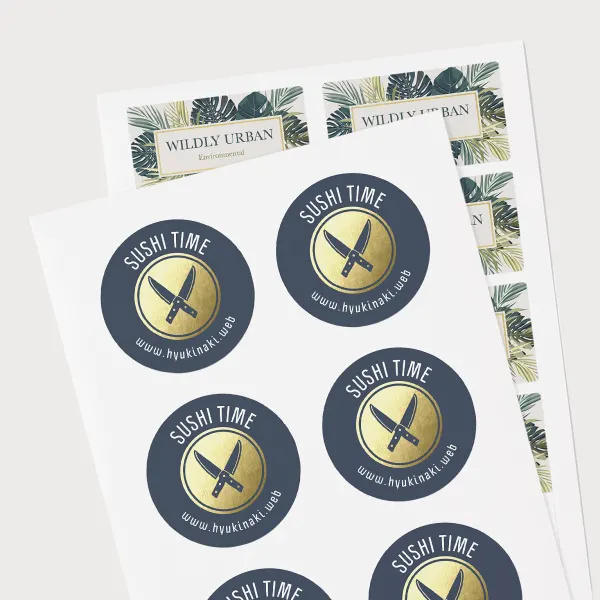 Sheet Stickers
Best for low- to mid-quantities
• Quantities of 4 to 4,800
• 1 material: paper or vinyl
• 1 color: white

• Good for indoor & outdoor use
• Water- and weather-resistant options
24 Starting at $5.00
Sheet Stickers

Shape
Circle

Oval
Rounded Rectangle
Custom Sizes

Finish

Sizes


1.5" x 1.5"
3" x 2"
3" x 3"
4" x 3
5" x 3"
Custom

Orientation
Starting at $50.00

More Services